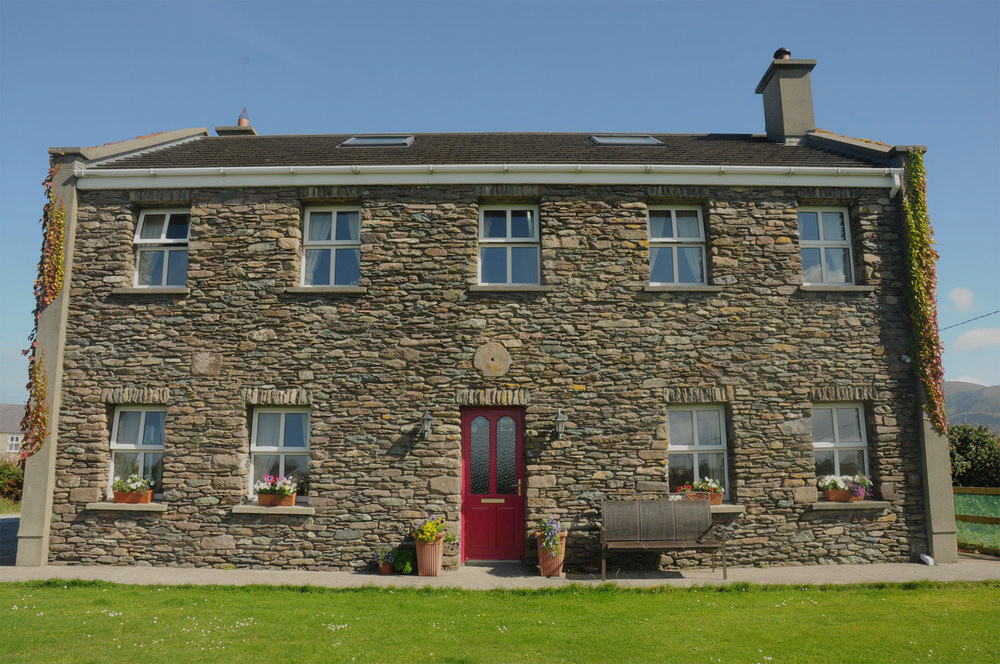 Dingle Peninsula | Corca Dhuibhne | Ireland

Summer 2020 Reopening
Covid19 Measures
Dear Guests,
We hope you are keeping well, safe and healthy.
The health & safety of our guests and our team members has been and continues to be our priority at all times at An Riasc B&B.  We understand that this has been a very worrying and uncertain time for everybody and so we at An Riasc B&B want to reassure you that we are devoted to making you feel welcome, safe and comfortable when returning to An Riasc B&B.
In light of the impact of the Coronavirus (Covid 19), we have implemented measures to mitigate any potential risks to you our guests, to our staff and to ourselves.  We are actively monitoring coronavirus updates and  based on draft guidelines from WHO (the World Health Organisation), the HSE (Health Service Executive) the HSA (Health and Safety Authority), the Irish Government and Fáilte Ireland we have developed the following information  to ensure the most effective measures possible are in place. We will review regularly and update as the situation evolves, keeping policies and procedures relating to Covid-19 updated accordingly. This information does not constitute legal advice and is purely for guidance.  Our current measures can be viewed here (link!!!)
 THE WELL-BEING OF OUR EMPLOYEES & GUESTS
We would ask that any customers experiencing flu like symptoms or sickness to please postpone their visit to a later date. We would also ask that any customers that may have visited the countries affected by COVID-19, as updated by the HSE information here, or have been in contact with a confirmed case please postpone their visit. 
What we are doing?
General Measures: 
Sanitising Stations: We have added sanitising stations at all key entry/exit points
Social Distancing: Our employees will maintain social distancing guidelines at all times
Team Training: Our team will be fully trained on best practice around COVID-19. We will also provide the correct facilities e.g. hand washing, toilets, to enable staff to practice good hygiene
Touch points cleaned ore frequently – Door handles, stair handrail, tabletops, menus will be cleaned throughout the day (At least twice daily FI)
PPE (gloves, masks) Our team will use PPE (when completing certain tasks ie. Cleaning bins, handling linen)
Social Distancing – We will continue to use two breakfast locations to allow for the 2 metre distancing guidelines. Breakfast times will also be staggered to ensure
Payment – We encourage contactless/cashless payments
Condiments – We will be using packaged condiments such as salt, pepper, jam etc
Check in/Arrival & Check out:
Guests will be instructed to use hand sanitiser (minimum of 60% alcohol content) provided at the entrance of our B&B before entering the house
Guests will be asked to sign a logbook, stating their name, address, email address and phone number (this is necessary in the event of contact tracing)
Once inside there will be clear signage regarding social distancing/directions to follow
Guests will be given directions to their rooms (we have only 4 rooms here at An Riasc so they should be easy to find!)
Keys will be left on all room doors. All keys will be disinfected before guest's arrival and once guest has checked out
Papers, brochures, maps will only be provided if requested
Bedrooms:
All bedrooms are thoroughly cleaned after every stay.We will be using disinfectant and cleaning supplies to ensure the highest level of cleanliness
Our staff will be trained and provided with a procedure for sanitising guest rooms including all touch points
All additional throws, cushions and non-essential items will be removed from our bedrooms to ensure that we can maintain the highest level of cleanliness
Signage in bathrooms about hand washing
Breakfast/Dining Room:
We will continue to set up breakfast in two locations. Breakfast times will be staggered for guests to ensure that the 2 metre social distancing can be adhered to.
Breakfast will be served from kitchen to table (as always)
Social Distance Signage in place
Employees:
All employees will be complete training around COVID-19 practice.
Employees will wash hands on a regular basis (minimum every 30 minutes)
Our employees will be compelled to wash their hands every 30 minutes
Guests:
We ask you to:
Maintain social distancing from staff and other guests at all times.
Maintain HSE guidelines – Posters will be on display in various areas of the house regarding good hand hygiene and respiratory hygiene.
Inform us if you feel unwell during your stay with us at An Riasc B&B.
Food:
No reported cases of COVID-19 have been linked to contamination of food. The main risk of transmission is from close contact with infected people. There will be a limited number of people in our kitchen at all times (max.2) preparing food. We will continue to practice good hygiene practices and wash hands regularly.
For Staff: Covid 19 Induction Training
Handwashing and Use of Gloves (FSAI)
Employees must wash hands:
before starting work
after coughing, sneezing or blowing nose
before handling cooked or ready-to-eat food
after handling or preparing raw food
after handling waste
after cleaning duties
after using the toilet
after eating, drinking or smoking
after handling money
generally, on a regular basis (minimum every 30 minutes)
What is the proper hand washing technique? (FSAI)
wet hands under warm running water
use enough soap to form a good lather
rub all parts of hands with soap and water
lather forat least 20 seconds, vigorously and thoroughly rubbing all hand surfaces, including the fingertips and thumbs
rinse hands thoroughly with running water
dry hands thoroughly, using disposable paper towels, if possible
Bedroom checklists:
– Desks, counter tops, tables and chairs
– Remotes
– Cabinets, cupboards, shelving
– Doors, door handles and doorplates
– Windows, mirrors and frame
– Lights and lighting control
– Closets, hangers
Linen:
Wear gloves when removing linen from a bed and when handling laundry
What to do if employee is feeling unwell
Avoid touching anything and wash hands regularly
Cough/sneeze into their elbow/tissue and put in bin immediately
Tell their employer immediately and go home
Contact GP for advice
What to do if a guest is feeling unwell
Accompany the suspected guest to a designated isolation area
Ask the guest to contact GP immediately and seek advice
Notify the HSE by phone that a guest may have COVID-19. (Call save: 1850 24 1850)
The HSE will designate a health official who will take control of safe transfer to a hospital if required.
We will lock down the original guest room until we can have it cleaned professionally
Business Policies & Processes
Plan of action in event of COVID 19 among guest/employee
PPE that employees wear.
Ensure in line with govenment advice
Employees must wear masks, gloves and plastic aprons when cleaning rooms (part of induction tranining for staff)