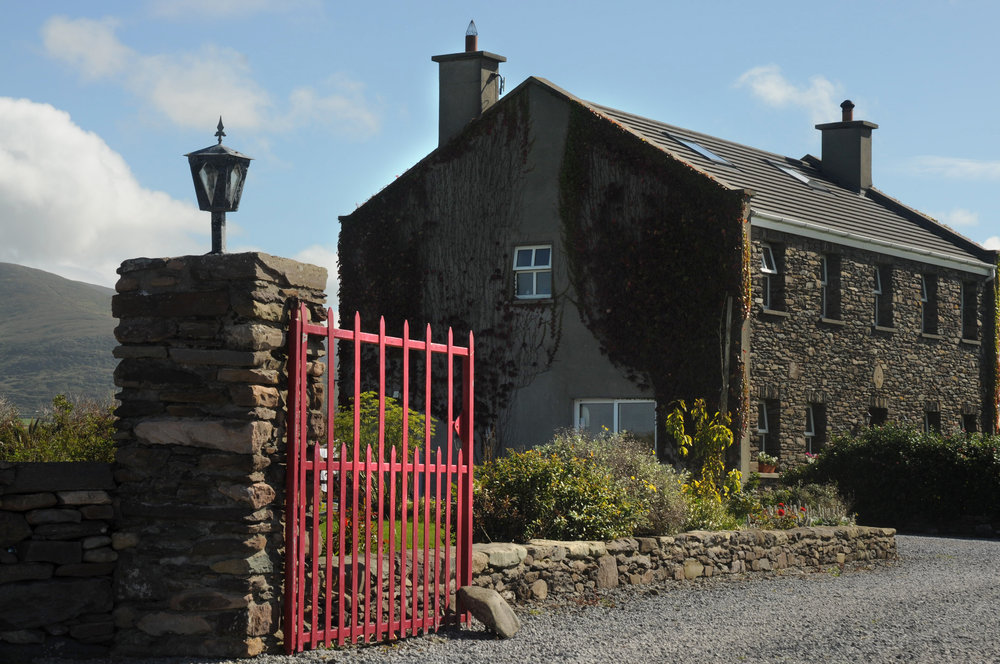 Dingle Peninsula | Corca Dhuibhne | Ireland

From the moment you, our visitor, enters An Riasc, you sense an experience with a difference awaits you. We guarantee you warmth and comfort with our individually designed rooms that have extra touches like local art, rain shower heads and Eco-friendly bath products. All rooms are non-smoking and come equipped with a hairdryer, digital TV and free WiFi for your use, should you manage to drag yourself away from the breathtaking scenery outside your bedroom window!
All of our rooms are aptly named in Gaelic with reference to different aspects of the natural terrain of the area. Our love of art is evident on every wall in the house. We strongly support local artists, with special mention for our darling friend Lilian O'Sullivan (from Denise's home county of Cork) whose love of the Dingle Peninsula is expressed in all of her work at An Riasc. Prints of her work, which are on display in each of the bedrooms, are available to purchase. A "thought for the day" accompanies each image.
Best price guarantee when you book direct!
Room 1 - Na Borraí (The Waves)
Room 2 - An Fhaill (The Cliff)
Room 3 - An Cnoc (The Mountain)
Room 4 - An Abhainn (The River)