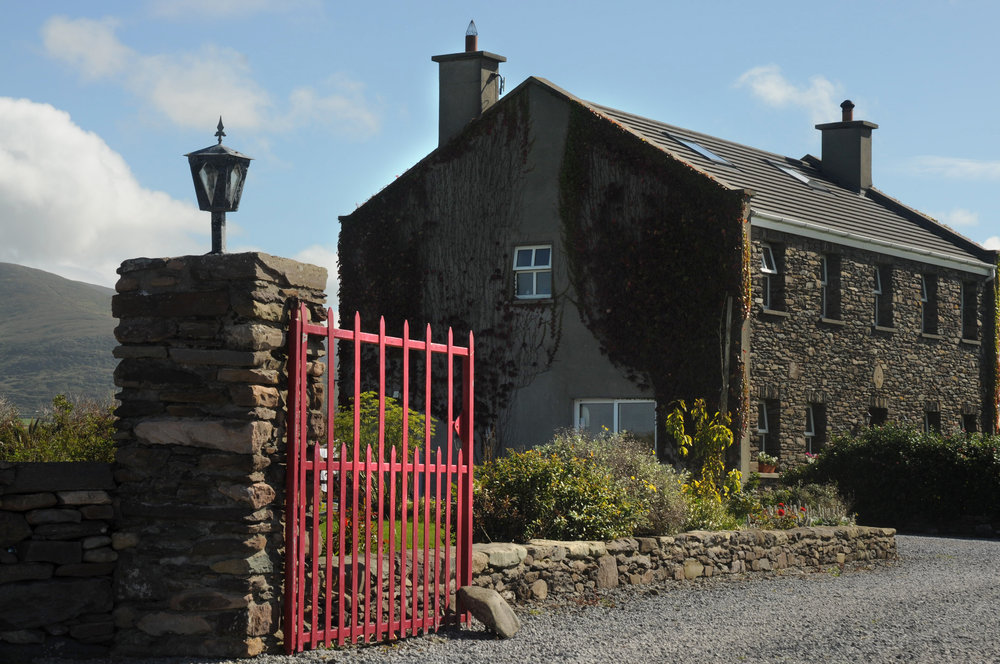 Dingle Peninsula | Corca Dhuibhne | Ireland

Dingle Peninsula – Corca Dhuibhne
Dingle Peninsula Sightseeing, Events & Activities
At An Riasc Bed and Breakfast, you'll experience the essence of country life along the Wild Atlantic Way. The area is steeped in historical and archaeological sites, which form an integral part of our Irish heritage and culture. For our hikers, the trail for the Dingle Way is just outside our door. We are close to lesser-known tourist sites like the Gallarus Oratory and Kilmalkedar Church. Not to mention we are near the infamous Slea Head Drive and there's constant views of the Three Sisters no matter where you go.

We can even help you book any popular Dingle tours. Sea tours include a trip to the Blasket Islands by boat from the iconic Dunquin Pier or an eco marine tour around the islands from Ventry harbour where you are have a great chance of seeing dolphins, whales and puffins. Land tours are on offer by vehicle or on foot ( local guides can be arranged to show you all of the attractions and tell you about the local folklore, historical and archaeological sites dotted all around the peninsula.

For more information regarding local activities, please contact us.