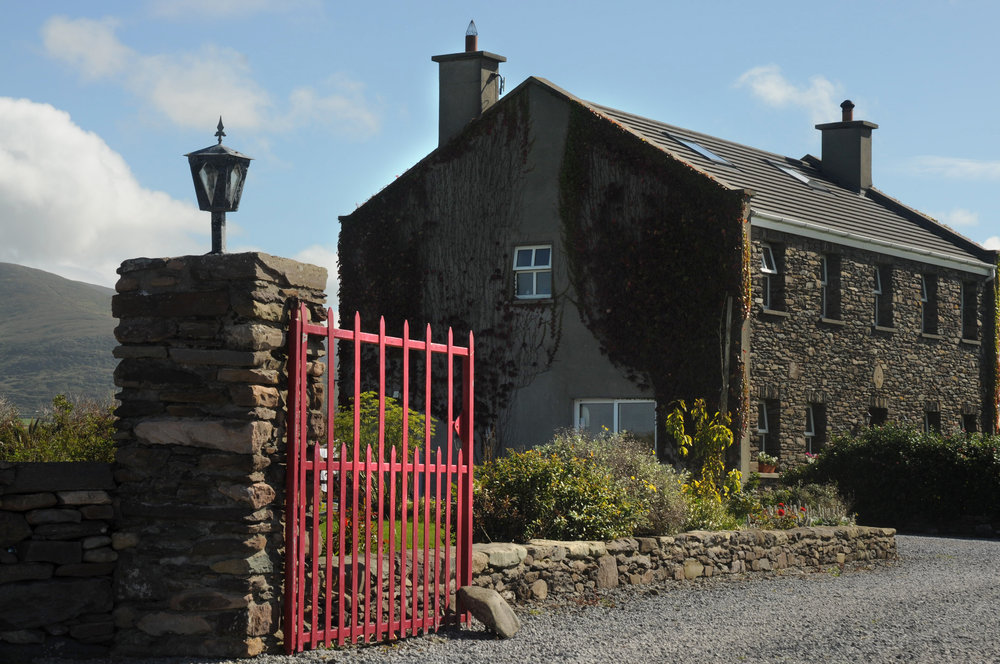 Dingle Peninsula | Corca Dhuibhne | Ireland

Dingle Peninsula – Corca Dhuibhne
The Dingle Way
Accommodation
The Dingle Way is a beautifully scenic long distance walking trail on the world famous Dingle Peninsula, Co. Kerry, Ireland. 
We encourage all of our walkers to stay 2 nights with us if possible and to have a rest day before climbing Mt Brandon.  There are many options available to you our hikers on the rest day. You may choose to explore our area on foot by doing a local loop walk. Should your feet need a well-earned break, then perhaps seeing our beautiful Parish of Moore on electric bikes may be more inviting (50euro pp for the bikes) or simply relax and rejuvenate at An Riasc, read a book in the living room or in the garden (weather permitting). Another option is a seaweed bath in nearby Ballydavid (extra cost).
At approximately 176 km (109 miles) long, the hiking route officially begins and ends in Tralee, the county capital, and takes in some of the world's most breath taking scenery.   The walk takes 8 days to complete but may take longer depending on your level of fitness. You can join the trail at any number of points along its length as it hugs the coast along the Wild Atlantic Way. There are also many short loop walks and many mountain hikes and trails off the main Dingle Way offering excellent walking alternatives to cater for all interests
The Dingle Way has been broken into 8 sections with each one feasible to do in a day. Of course you can break it down further for yourself where you can also incorporate some of the amazing looped walks on the peninsula along with many of the tourist experiences available.
Section 6 is right on our doorstep! 
Book Dingle Way Accommodation
2 nights minimum stay is recommended if possible