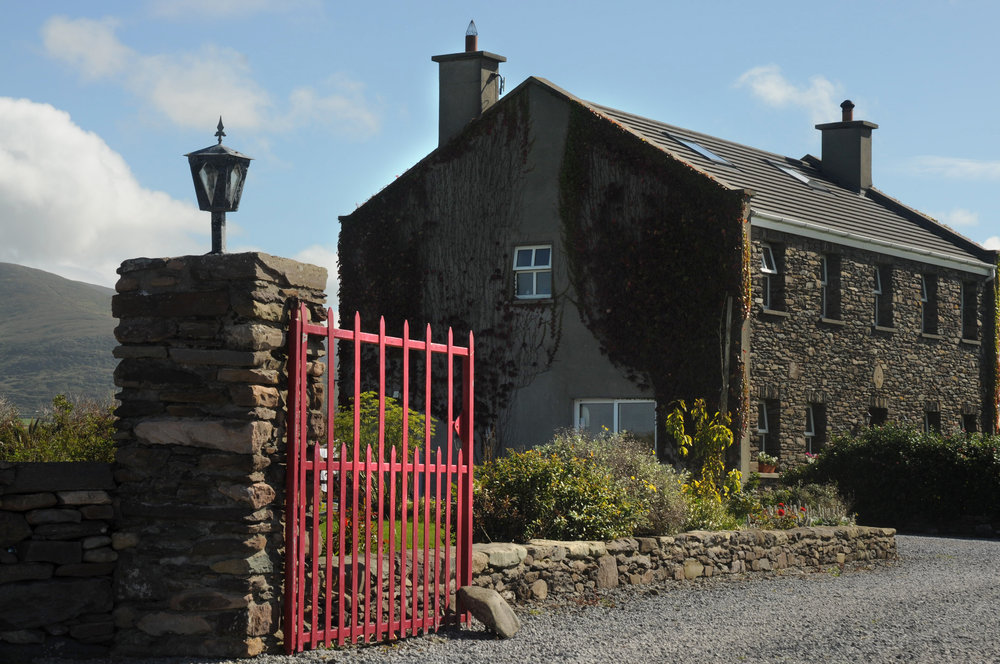 Dingle Peninsula | Corca Dhuibhne | Ireland

Dingle Peninsula – Corca Dhuibhne – Sightseeing
The Slea Head Drive
Slí Chinn Sléibhe
Slea Head Drive (Slí Chinn Sléibhe), one of Ireland's most scenic routes, takes you on a journey through historic sites, Irish speaking villages, famous Hollywood film locations with close up views of the world renowned Blasket Islands and distant views of the Skellig Islands on the south western horizon.
The Slea Head Drive (Slí Chinn Sléibhe) is a circular route, forming part of the Wild Atlantic Way, beginning and ending in Dingle, that takes in a large number of attractions and stunning views on the western end of the Dingle Peninsula. The route is clearly labelled by road signs throughout its length. The Slea Head Route is most enjoyable when done slowly over a number of hours or days allowing time for the many interesting stops and detours along the way. A minimum of a half-day should be set aside for the journey.
Travellers are strongly advised to travel clockwise in order to avoid meeting the large tour buses that frequent the route during the summer. Part of the Slea Head cliff road is very narrow and single lane only. The route is suitable for motorists, but is also enjoyed by cyclists – bicycles can be hired at a number of locations in Dingle.
We can arrange the delivery and collection of bicycles for you to and from An Riasc- just give us the nod in advance!